By Christina Rich
When we first began Inspired Prompt back in 2012, it was an exciting and new adventure for us. We loved the simplicity of 3 Questions Wednesday and the short excerpts that developed from our Friday writing prompts. We had the vision to encourage, inspire, teach, and learn the craft.
It was shortly after we began the blog that I sold my first book to Harlequin's Love Inspired Historical line. And let me tell you, for those of you who are still chasing the dream of publishing, I was told by multiple editors, agents, and other writers that particular story would never sell. Fortunately, I had Jennifer and Betty along with a wealth of other supporters pushing me and encouraging me.
Change came with the dream of seeing my name on the front cover of a book I wrote. To protect that dream my focus had to change. My priorities had to change because I had a contractual obligation to fulfill.  A difficult decision had to be made, and I was torn. As much as I loved working with Jennifer and Betty, I had to say farewell.
I know it was a difficult decision for Jennifer and Betty also about the blog. They've put a lot of time and effort to make Inspired Prompt a viable place for writers to network and learn, and although they are saying farewell to the blog, they are not saying farewell to you.
As they move forward and focus more on their writing and their dreams, I encourage you to follow each of the contributors on their social media, cheer them on in their successes, purchase their books, and write reviews. This is a great way to say thank you to them for all they've done.
Jennifer, Betty…. Thank you for the years and hard work you've spent giving us writing tips, encouraging us to keep writing and challenging us to become better writers. Thank you for being a part of my disappointments and my celebrations. Thank you for the hours of critiquing on my stories, but most of all, thank you for your friendship.
---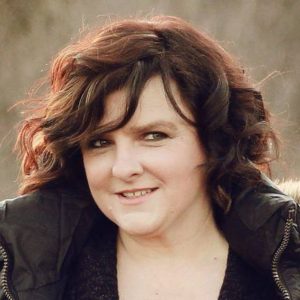 Christina Rich is an author of five full-length historical books and fourteen novellas. She recently signed another contract with Harlequin for another historical set in Kansas, her home state.
You can find her on Facebook, www.threefoldstrand.com, Twitter, and Instagram